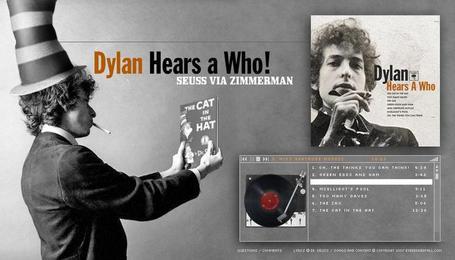 Found this while searching the interweb for stuff for my message on Sunday. Pretty amusing. Dr. Seuss' folks are/were pretty upset about the whole thing. Still trying to figure out how to download the cuts.
I'm not much for knock offs but this is pretty amusing.
UPDATE: more backstory
HERE
@ salon.com
UPDATE: I took the tracks down for fear of retribution from either Dr. Seuss' lawyers or his ghost.