So I just found this site while searching for games to play with a 4' earth ball. Just perused it for a second but it seems pretty amusing. Cracked, brilliant ideas. I love it.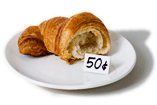 Halfbakery.com
Oh...and if you're jealous that part of my job is to look up and make up games to play with an earth ball...5 words: na, na, na, na, na.
What other job do you get to spend time reading holy scriptures, buy tickets to a Fall Festival, and search the internet for games?
For the record, my favorite so far is "Death Ball."